Handcraft and the finest color nuances for a perfect look
So that a new tooth fits into the overall picture as naturally as possible, its color must also be adapted. The finest color nuances are decisive here, because a tooth is not colored uniformly. There are zone-related tooth color gradients that are first compared visually with the basic substance and models and then precisely painted by hand.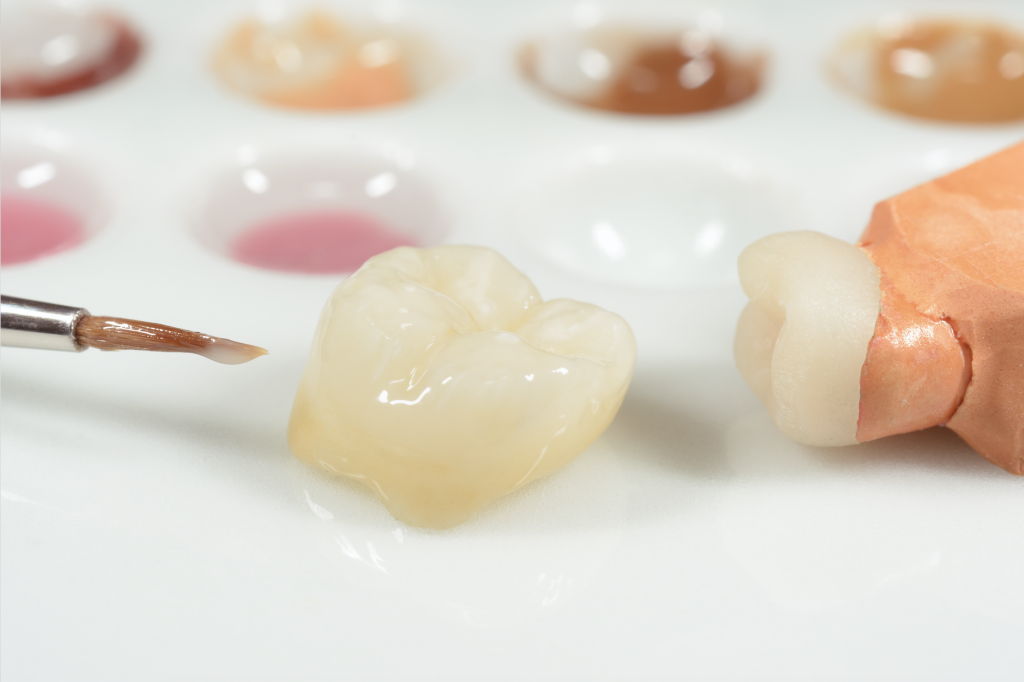 Make an appointment for shade taking in our dental laboratory or in your dental practice.