Valplast
100% compatibility
Innovative prosthesis material made of nylon: biocompatible – thermoplastic
Valplast is an innovative prosthesis material made from biocompatible, thermoplastic nylon. The material is unbreakable and flexible, its natural translucency allows the gums to shine through harmoniously. Due to its excellent tolerance, Valplast is particularly suitable for allergy patients.
Valplast was first introduced in Germany in 2006 and in this short time has risen to become one of the leading thermoplastic systems on the market. Valplast has been available from us for some time now.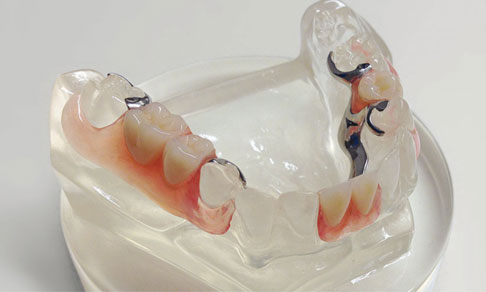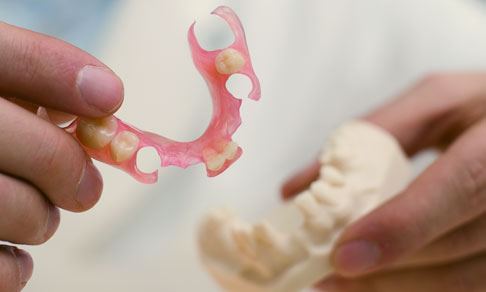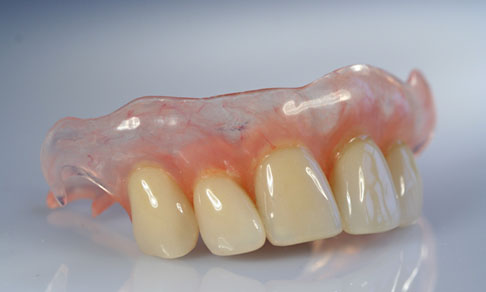 Unlike conventional denture plastics, Valplast is not based on polymethyl methacrylate (PMMA), but consists of high-purity nylon. The chemoplasts, to which the PMMA plastics belong, get their material properties through the chemical reaction of different components. During this reaction, residues of the chemically highly reactive components are usually left behind. This residual monomer content is often suspected of being responsible for allergies in the area of ​​the oral mucosa.
The one-component material Valplast, on the other hand, is only shaped by heating. It is therefore free from residual monomers or other allergenic substances such as benzoyl peroxide, formaldehyde or cadmium. Valplast can therefore be optimally used as an alternative material for people with a plastic allergy.
Due to the unbreakability of the material, a particularly filigree design of the prosthesis is possible. The low material thickness and the low weight lead to an unprecedented level of comfort for the patient.
Valplast is also suitable as an aesthetically demanding interim prosthesis for implant patients: A Valplast partial prosthesis does not have any aesthetically disturbing metal brackets, but only has gum-colored brackets that are made in one cast with the prosthesis base. These holding elements can be activated quickly and easily at any time.
The range of indications for Valplast ranges from flexible partial dentures to interim and immediate care to cost-effective long-term care.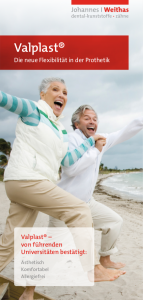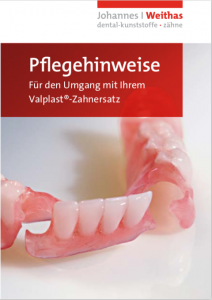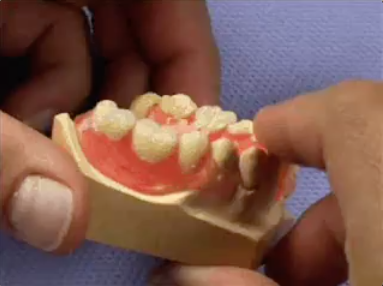 ---